Digital marketing is a very cost-effective and performance-driven marketing form that has enabled thousands of businesses to reach their users amidst the pandemic while they were stuck at home. 
It has now become every company's major focus which has consequently resulted in the surge of skilled digital marketers. A common problem that every digital marketer faces is the constant changes and updates in digital marketing trends. To win this game, one needs to be in sync with the latest whereabouts. 
One way to do that is to sign up for a digital marketing course that equips you with the latest digital marketing tools, strategies, and tactics. And to help you with your digital marketing strategies currently, here are some of the top digital marketing tips that can help you enhance your campaigns. 
Digital Marketing Tips Worth Taking Note Of in 2022
Email marketing is a very useful tool under digital marketing to connect with your customers after their purchases or connect with your potential customers and convert them. And with the significantly large amount of databases that exist today, it is not a job that can be done manually. The chances of errors increase. 
Thus, to make the process more efficient, smooth, and error-free, email marketing automation is the answer. There are various tools that can help you segregate emailing lists, build campaigns and schedule them, set triggers, automate personalization points, and more. MailChimp is a great email marketing automation tool that you can use to get started. 
If you wish to learn this tool along with other email marketing strategies and tips, check out this online email marketing course. 
Check SEO Updates regularly 
SEO is a highly volatile digital marketing element. Naturally, keeping a close eye on the SEO trends is extremely important to stay relevant. Your website might be ranking in the top positions for your desired keywords currently but this is not forever. If you don't update your website or at least the important web pages regularly in line with the requirements of the search engines, it will take no time for your rankings to start dropping. 
Signing up for newsletters of important publications that give you SEO updates daily is just one of the ways you can keep up with the trends. Something that's okay to google today might change tomorrow, hence, to stay relevant and credible, do strong SEO daily. 
Remarket on social media platforms 
With all the organic traffic that you will be generating from search engines, you will be able to identify pools of audiences based on their behavior. From all the visitors, there'll be a section of audiences that find the most interested users in certain products. To push these users deeper into the funnel, remarketing is an excellent strategy. 
You just remarket to them on social media platforms to appeal to them in subconscious ways and drill the product into their mind. You can also use appealing creatives to make them desire the product even further which ultimately leads to them making a purchase. The highest number of people today spend a considerable amount of time on social platforms. This makes it the best platform to catch their attention. 
Use Social Listening Tools
Online reputation management has gained a lot of importance recently because businesses operate online most of the time. There are so many levels of interactions that happen on the Internet about a business, that it's very vital to monitor it. 
One strategy is to listen socially. You might have come across this situation where a user is sharing their opinion about you on some digital platform without tagging you. In such cases, we might miss out on these conversations. But with the help of social listening tools like Awario, you can find out everything about who's writing about you in the news section or simply somewhere in the comments section. 
This enables you to respond in case of crisis or at least understand the user behavior to enhance your approach towards them. 
Disable Broad Match Options in Google Ads
Lastly, a very easy yet useful tip when using Google Ads is disabling the broach match keywords option. This is very important in cases when you want to run ads for a very specific search term/keyword. If you enable the broach match keyword option, it starts picking keywords similar or closer to your chosen ones. 
Now, this might show that you're generating heavy traffic but most of it could be irrelevant to you. This drastically reduces your conversion rate. Hence, when you wish to target quality, disable this option so that you're attracting the right traffic. 
Conclusion
With this, we conclude our article highlighting the top digital marketing tips that you needed to enhance your efforts. 
Apart from this, if you're a young working professional who wants to learn the latest digital marketing trends and strategies with industry experts, you must enroll in this MBA in Digital Marketing program.
 It is highly recommended for working professionals. It is specially designed to train you in all skills of digital marketing along with the functionality of the management in under a year! 
Author's Bio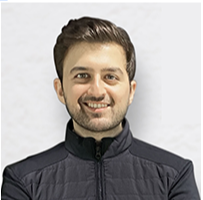 Karan Shah
Founder and CEO at IIDE

Karan Shah is an Edu-preneur, Tedx speaker, Harvard alumnus specializing in eCommerce, and the founder of IIDE – The Digital School.

He is a reputed author on the topics of education, digital marketing, and Ed-techs. Over the years he has penned a plethora of articles in leading news outlets such as Entrepreneur, BusinessWorld, Education Times and Youth Magazine to name a few.